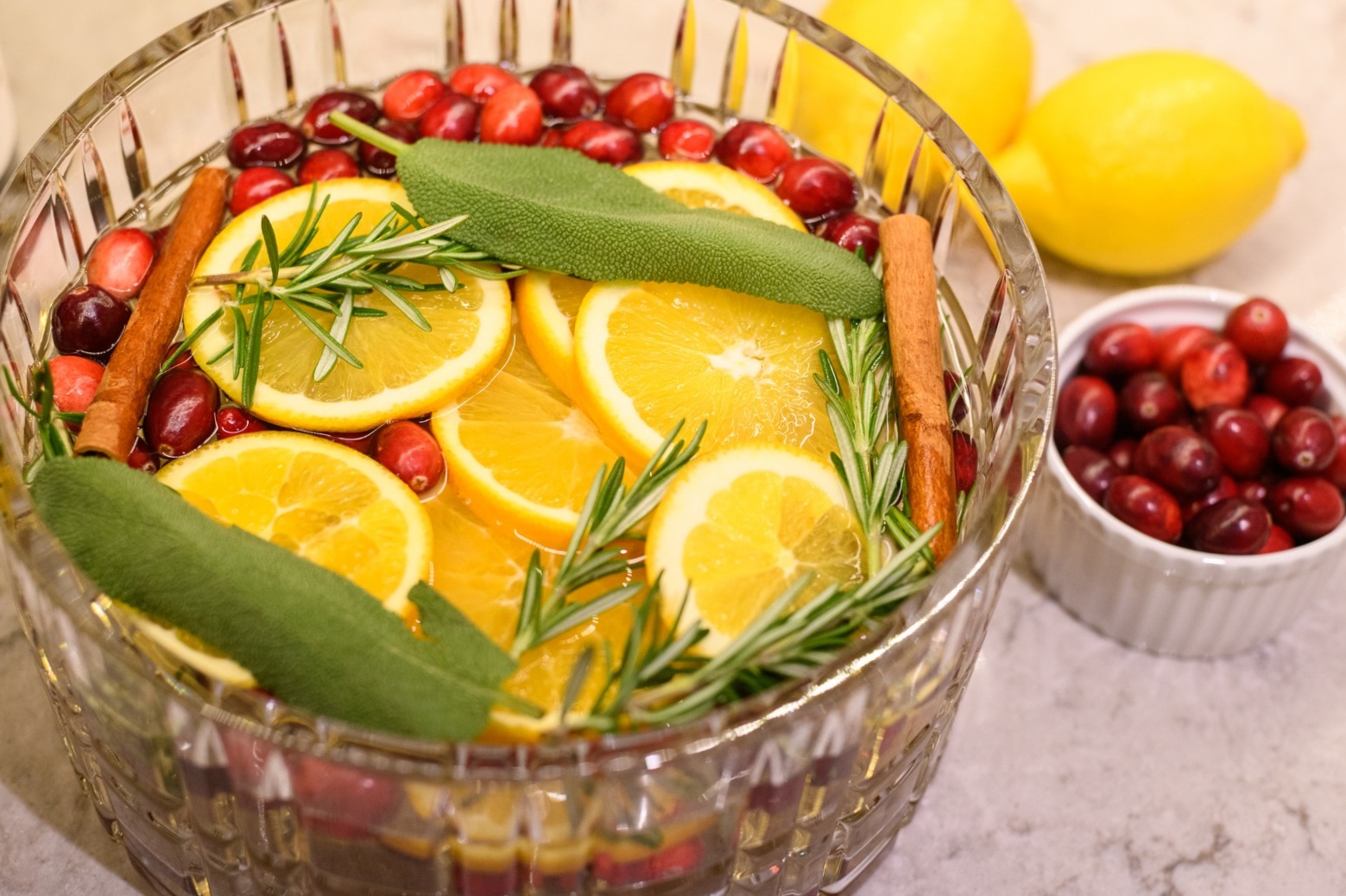 Tis the season for holiday parties and family gatherings! There are lots of delicious treats and drinks that are hard to resist when you are being mindful of your nutrition goals. As an alternative to sugary festive cocktails, why not enjoy a beautiful Christmas inspired sangria. Keep out the added syrups and juice, and add some colour with cranberries, citrus and herbs!

Bonus Tip: Serve this drink in a beautiful crystal bowl and you'll be sure to impress your guests!

Ingredients:
1 L White wine (Recommend Pinot Grigio or Chardonnay)

Club Soda

1 package of Cranberries

Rosemary

Sage

1 navel orange

2-3 cinnamon sticks
Recipe:
Place all food items and herbs in a pitcher or decorative serving bowl.

Pour in 1 Litre of wine.

Top off with club soda. I recommend pouring in 1 cup at time and taste before adding more.
Cheers!