This past April I had an amazing opportunity to head to Mexico for one week and participate in the Essentrics Symposium; a fitness retreat hosted by the ESSENTRICS® head office, where Essentrics teachers take daily classes with Master trainers, attend workshops (that focus on sports, barre work and pain relief), and connect with the global Essentrics community.
Many interesting topics were discussed, and I've decided to share some highlights with you over the next few blog posts (along with my favourite photos). Enjoy!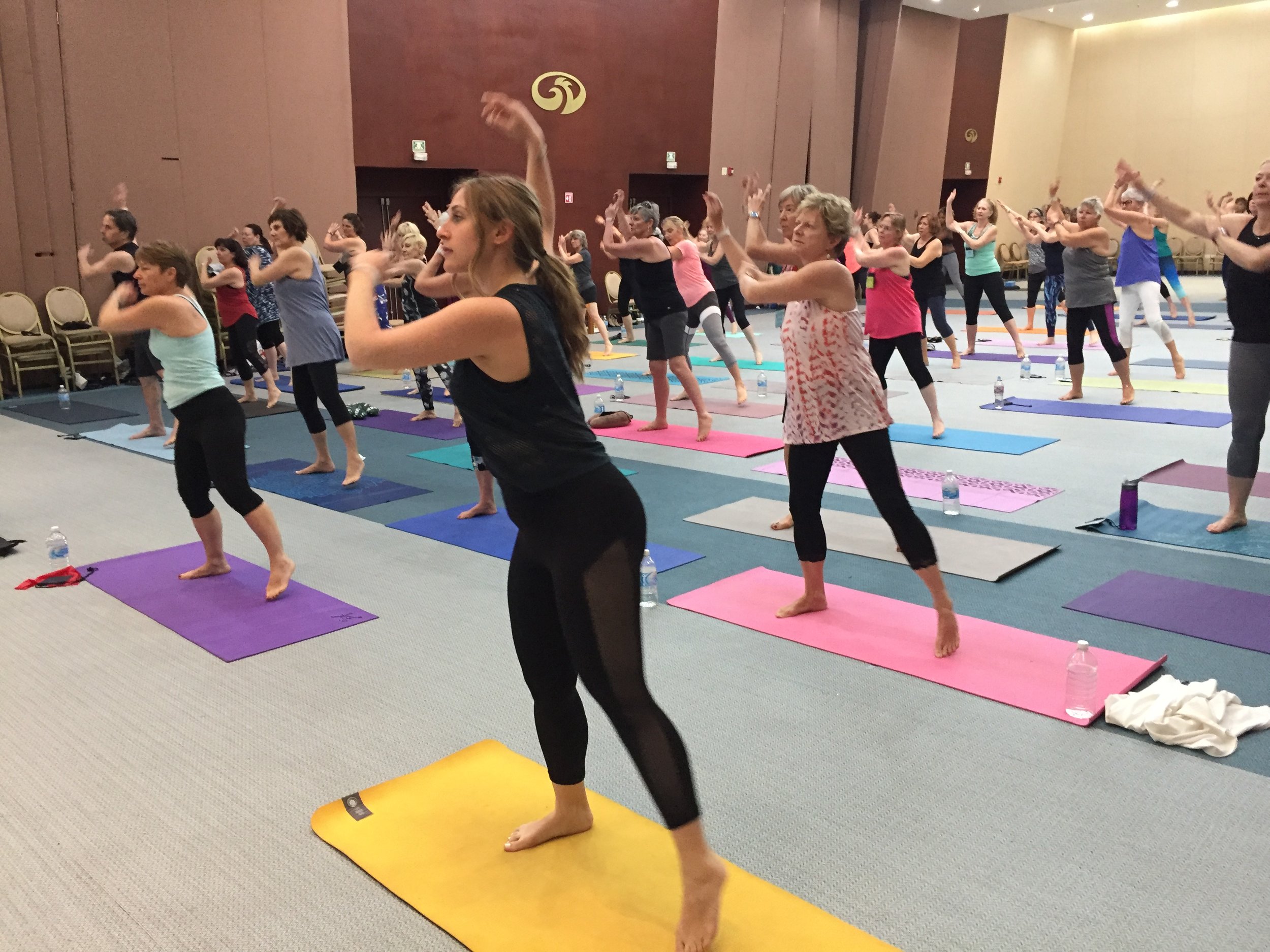 Topic 1: Relaxation is the new strengthening
Physical relaxation is a technique that is hard to master, especially since our muscles often live in a state of tension. It is, however, crucial to achieving mobility, increased flexibility, and greater strength. Many of us equate relaxation with the act of releasing a contraction in our muscles, or moving about in a lazy manner. But it runs deeper than that. For our muscles to achieve total relaxation, a neuromuscular reaction needs to take place. How, then, do we realize it?
Think of a necklace chain tangled up in knots. Smoothing it out to the point of being untangled requires both calm and slow movements. If you start frantically pulling the chain apart, you are likely going to end up with even more knots. This is similar to how our muscles work. If we are to take tight muscles and try to pull them apart, our body will react instinctively and tighten up ever further (our bodies react in this manner to protect us from injury). However, if we calmly relax our muscles and move slow enough to promote circulation, our muscle fibres will respond positively and allow us to stretch. Once we can lengthen our muscles, we can also recruit even more muscle fibers during an exercise, further increasing muscle tone and strength!
It will be no surprise when I tell you that the Essentrics method allows us to reach this level of relaxation and unlock the full potential of our body. So the next time you attend a class, be aware of the importance of relaxation and tap into the relaxation techniques in order to achieve a stronger body!